Amarnath Yatra Opening Date 2024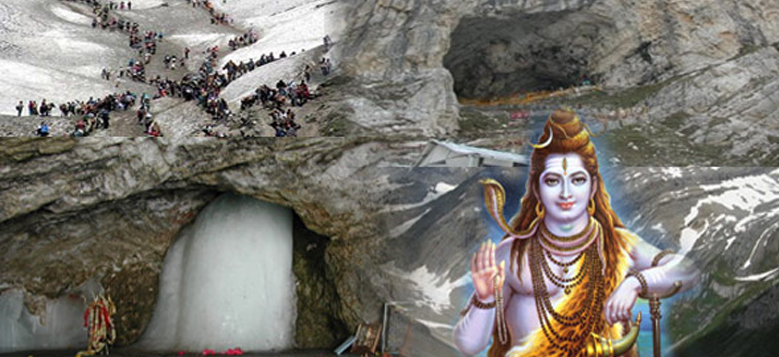 Amarnath Yatra Opening Date 2024:– Amarnath Yatra generally begun in the last week of June or the first week of July. The holy journey to the Amarnath cave of Lord Shiva that is famous among the pilgrims as It is advisable to plan from 1st July onward. Every year, millions of devotees wait desperately for this yatra to open. That allows them to plan the Amarnath yatra to the holy cave shrine of Shri Amarnath. It is at an altitude of 13700 ft above sea level on the Himalayas. Also, It is a lifetime opportunity for all pilgrims.
Every year, the Amarnath Pilgrimage is open for the devotees during the month of June and August. Thereby allowing them to seek blessings of the almighty Lord Shiva through his 'Ice Shivalinga' form. This year, June/July 2024 is the Amarnath Yatra opening Month. It is the auspicious day of Skandshasthi on which the holy cave door will be open for the devotees. The yatra will remain in continuation for about two months and receives its conclusion on Shravan Purnima. i.e. Raksha Bandhan on 19th August 2024.
Following the announcement of the Amarnath Yatra opening date 2024, registrations for the pilgrimage from routes such as Amarnath Yatra Via Baltal and Amarnath Yatra Via Pahalgam will start. According to the rules, devotees need to carry registration or say permit cards with them to undertake the yatra trek. Also, pilgrims are essential to submit their respective health certificates while they are applying for registration.
Amarnath Yatra 2024 registrations or bookings can be plan in advance. Devotees are free to choose their mode of the yatra.